My main interest is the building and flying of model aircraft. Although there are many types of model aircraft. These fall into the following categories. Radio Controlled outdoor, Radio Controlled indoor, free flight outdoor, free flight indoor. Although I have models for all these categories, my preferred interest is in flying outdoor free flight models. Below is a picture from one of the competitions that takes place at Old Warden airfield every year. I am in the centre of this picture….spot me if you can?

I belong to several model fling clubs currently and pictures of these flying sites are shown below.
This is my favourite model, a "Flying Midget" designed in the 40's and I'm just about to launch it at the Middle Wallop airfield a few years ago.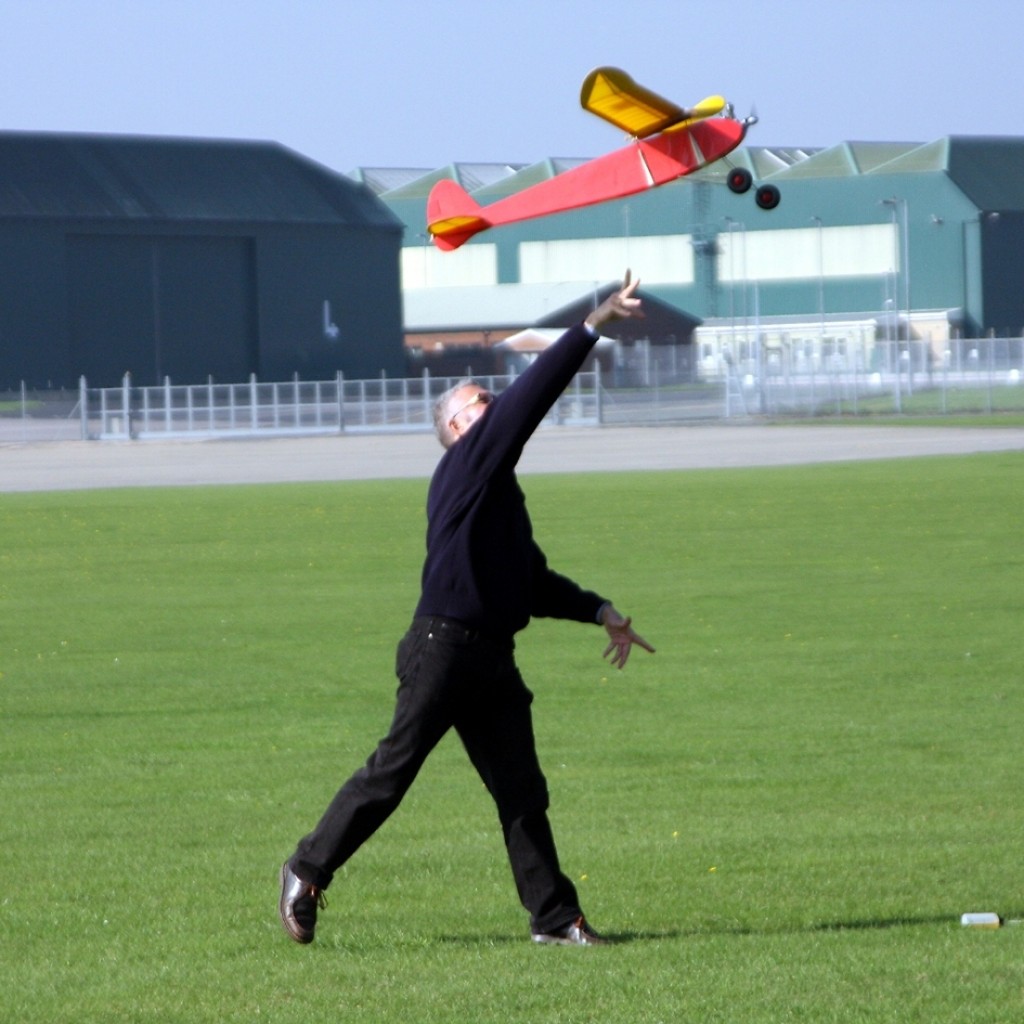 This is a gallery of many of my models.
Some indoor models