This is where it all started!
You will see that there was interest in Model Aircraft from an early age.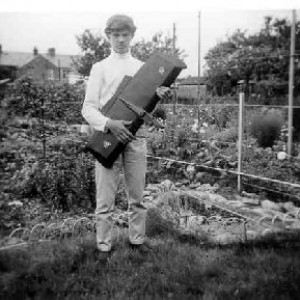 This is an early picture of me with a Mercury Talon control line model with an Oliver Tiger motor taken around 1966 in my parents back garden.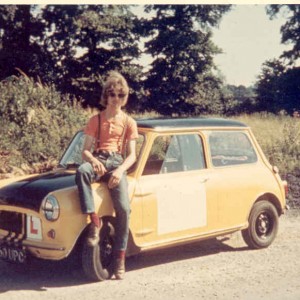 My first car was a Mini, and this picture was taken in 1969.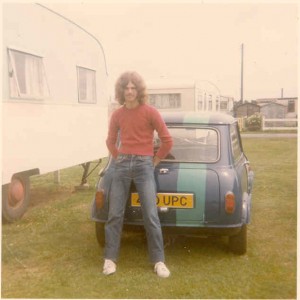 This is the same car as above, but I was into respraying cars and this was the same Mini from above in a new colour scheme.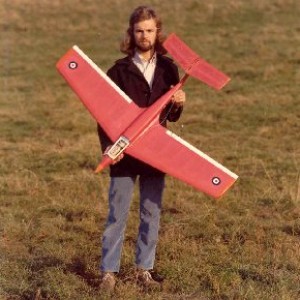 Flying at Lidington Castle in 1973 with a slope soarer called Avenger.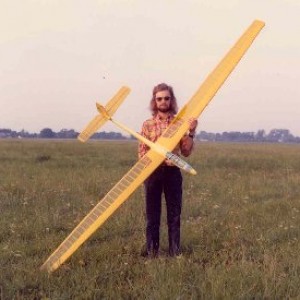 A Graupner 'Cirrus' thermal soarer. Standing on the old Vickers airfield where now the Honda car plant is today and this was taken around 1973.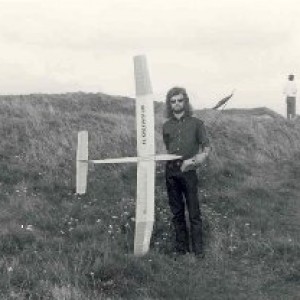 At Lidington Castle with a Graupner Amigo II around 1973. I still have this plane today and it has been flown in the past couple of years.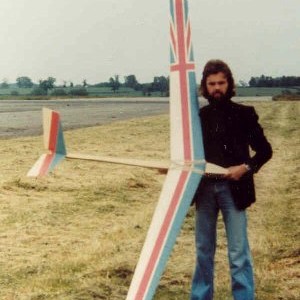 Me and my Algebra in around 1974 again at the old Vickers Airfield which is today the Honda manufacturing plant.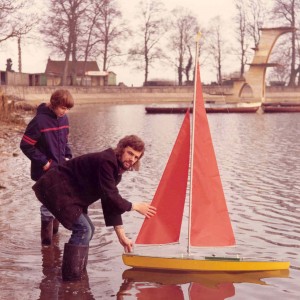 Built my first model yacht in 1976. The yacht was a Marblehead class of yacht named 'China Boy'. Here is a picture of it on its maiden voyage on the local Coate water lake.